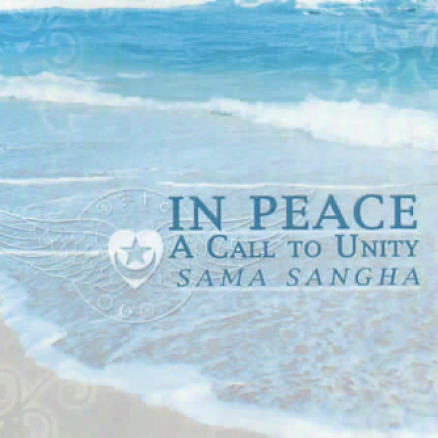 IN PEACE: A CALL TO UNITY
Devotional Chants From Around the World
This musical compilation invokes our common humanity and the ever flowing blessing to all. Many of these chants are drawn from our favorite Sufi Dances of Universal Peace, a legacy from American Sufi mystic, Samuel Lewis.
Listen to a sample of the album below.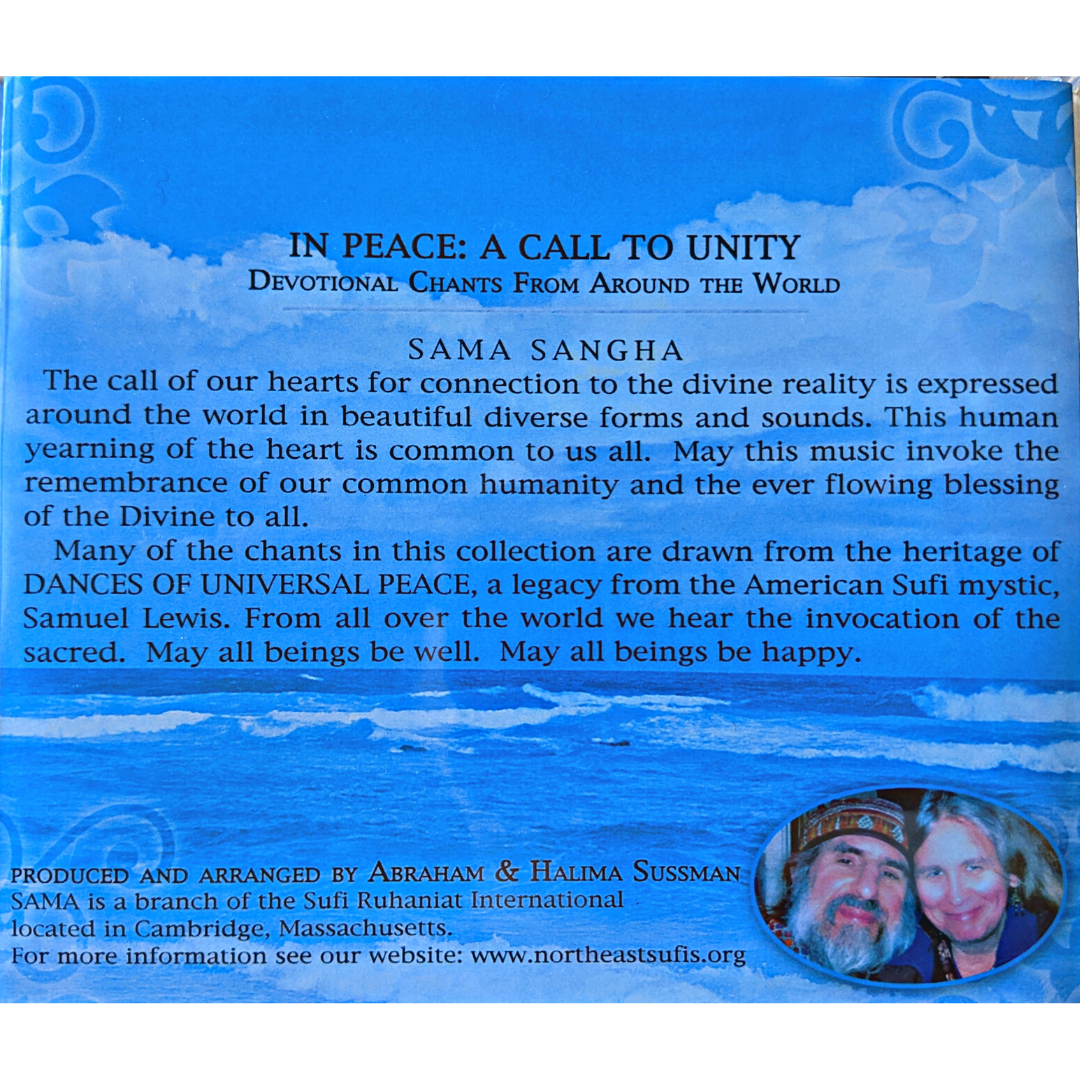 To download the album to your computer, Click here, highlight all tracks and then click download.
If you want a hard copy, Click here to send an email. Sliding scale $10. – $20. + $3. shipping.
All Donations Are Welcome And Help Us Continue Our Work.