(continued from SAMA Retreats and Events)
Dance Deepening & Leaders Training 2020
Memorial Day Weekend, May 22 – 25, in rural North-Central Massachusetts.
Guides: Halima, Abraham, & Malika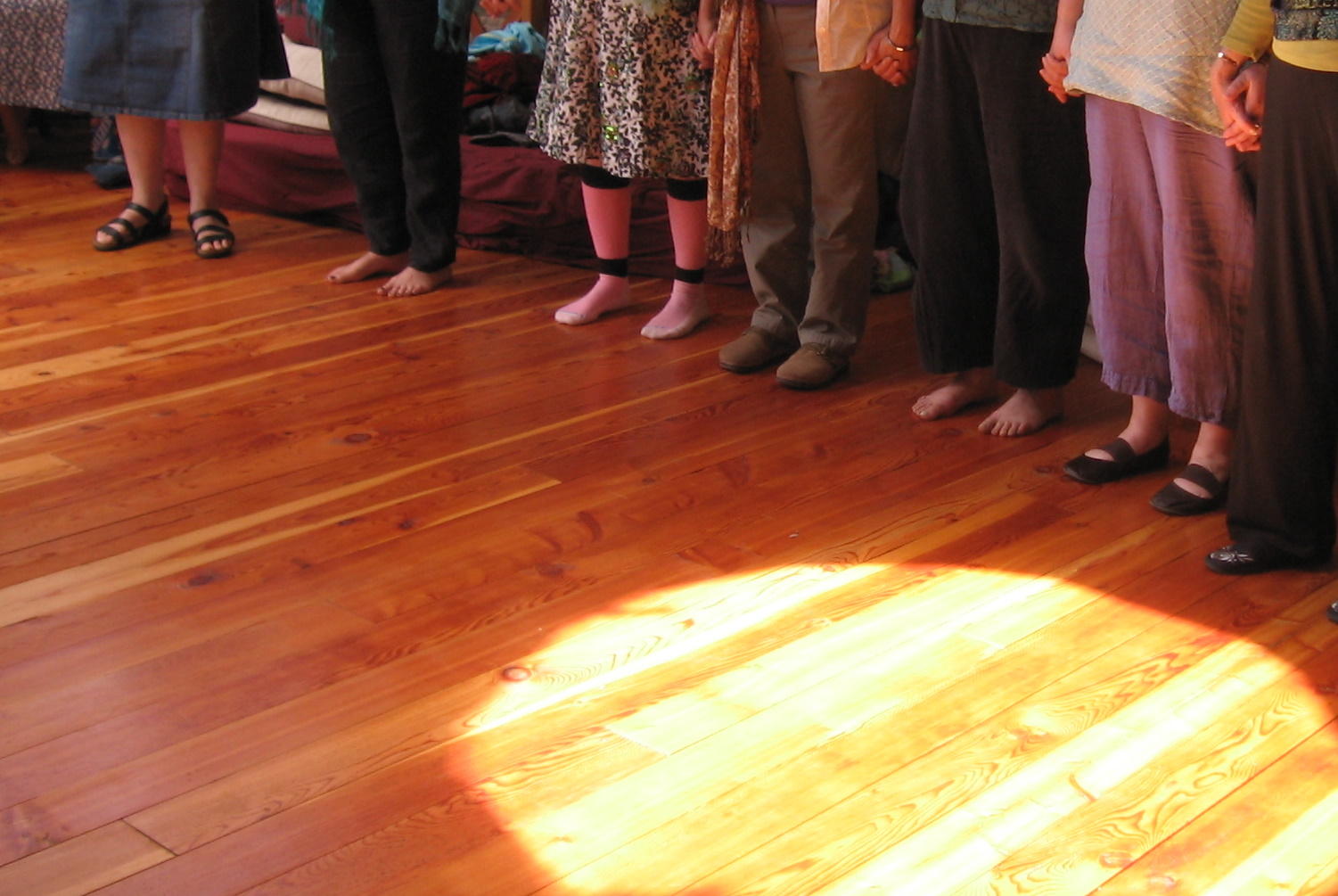 The Heart of the Dances of Universal Peace is rooted in spiritual transmission, the living connection of one soul to and through another, toward the One. When Murshid Samuel Lewis first gave the Dances and Walks, he was solely concerned with spiritual awakening, not with creating phenomena (or something phenomenal). So returning to the living heart of the dances involves deepening in our own heart process rather than developing toward more variety, better techniques, and more charismatic performance. Living transmission is what empowered the early, most intensive growth of the Dances and Dance network. (Murshid Saadi)
Update from Halima and Abraham: We hope Dance Deepening will happen this Memorial Day weekend, but like the rest of the world we are waiting to see what happens. If it is your hope/plan to attend, (given healthy ground is established to gather)  please register your intent by registering on line, or by sending us an email. northeastsufis@gmail.com This is our way of seeing who hopes to attend if all outer circumstances support it happening! Please do not send any payment at this time. We will be in touch!
Location: We meet in the spring glory of rural Massachusetts, 1.5 hrs. NW of Boston. Dance yurt, 2 farmhouses, several cabins and organic gardens abut acres of conservation land, lake and waterfall. Accommodations include many easy soft camping sites, and for those who need indoor lodging, there are rustic cabins, and  2 farmhouses with mostly shared bedrooms as well, as available. Everyone helps with meals and cleanup.
Timing: The retreat begins on Friday evening and ends by 4pm on Monday.
Cost: Sliding Scale Earlybird discount if paid by May 1, $250 – $300. After May 1, $350. Partial work exchanges available as well. Please inquire! First come, first serve!
Questions?: E-mail or call 617-876-5272 (land line)
Halima and Abraham are Senior Mentor Teachers for the Dances of Universal Peace and Sufi Ruhaniat. Malika serves as a Mentor Teacher for DUPeace and Guide in the Ruhaniat.