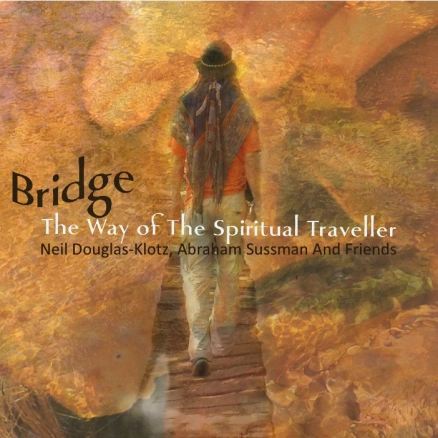 Listen to a sample of the album below.
THE BRIDGE
The Way of the Spiritual Traveller
A musical journey from the mystical traditions of the Middle East. A collaboration of Neil Douglas-Klotz, Abraham Sussman and friends
"Bridge" follows the way of the traveller through the peaks and valleys of the spiritual path. Through the ages, mystics in the Jewish, Christian and Islamic traditions have described the stages of this journey in metaphor, poetry, story and song. "Bridge" finds its place in this long tradition. It follows the modern "pilgrim's progress" as a seeker, dervish or spiritual nomad confronts the desire for guidance, meaning, love and purpose while simultaneously meeting the challenges of life's natural confusion, grief and loss.
The world is a bridge. Walk on and over it, but don't build your house upon it. -traditional Sufi saying attributed to Jesus.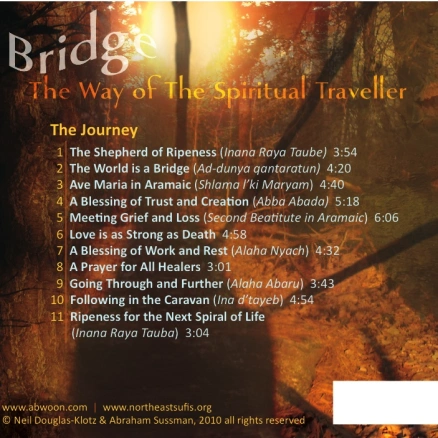 To download the album to your computer, Click here, highlight all tracks and then click download.
If you want to buy a hard copy, Click here to send an email. Suggested sliding scale $10. – $20. + $3. shipping.
All Donations Are Welcome And Help Us Continue Our Work.